Rain Gardens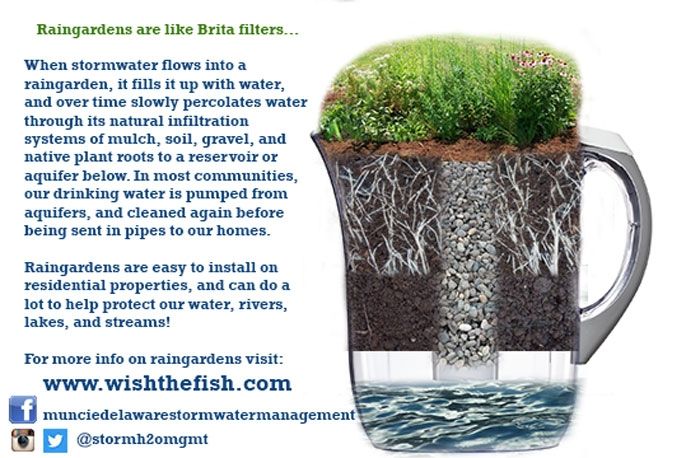 Raingardens are versitile; and they can be any size or shape imaginable. Be sure it is at least 10 feet away from buildings to keep water from seeping into and damaging foundation.
You may choose to drain your down spouts to your rain garden through a buried 4" plastic down spout extender or tile available at most home improvement stores. The more stormwater you catch in your raingarden the less stormwater heading to your stormdrain picking up pollutants along the way, and possibly contributing to a combined sewer overflow.
Want to install a raingarden? Check out our plant recommendations based on color scheme and sun or shade below!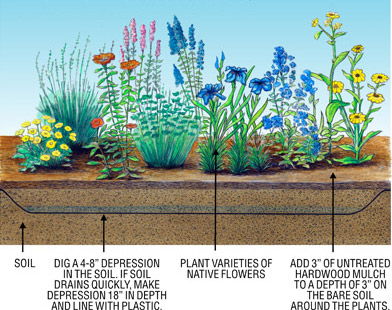 To receive detailed information on how to install a Rain Garden or Rain Barrels, call the Stormwater Educator at 765-213-6450.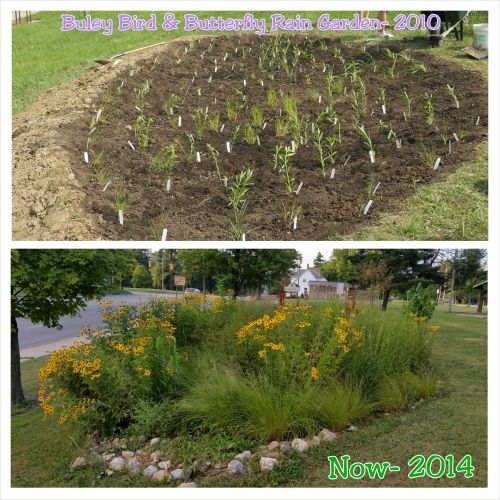 More Great Raingarden Resources: