Mississinewa Clean-Up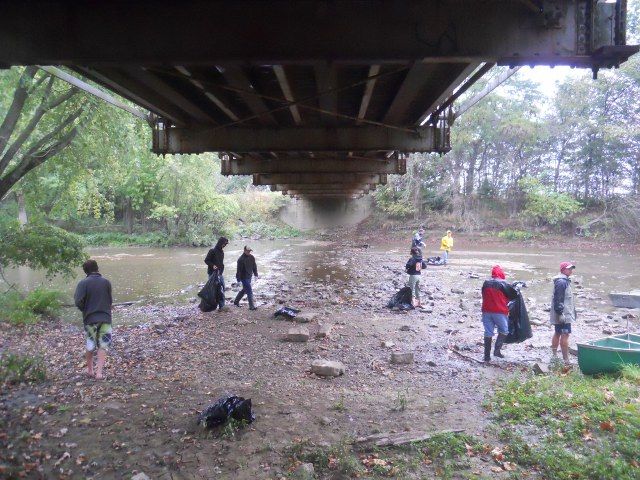 On October 2nd, a group of dedicated Albany residents got together for the 2nd annual Mississinewa River Cleanup at Albany's Oak Park. They toughed it out on a day that never stopped raining by navigating through the mighty Mississinewa River from the Old Strong Road Bridge through the heart of Albany's woods eventually ending at South Dowden Ave. They pulled out a gas tank, a water heater, an old barrel drum, an empty safe, numerous tires, pieces of metal and countless other pieces of debris and trash.
Special thanks to Bell Aquaculture for sponsoring the event and providing lunch and volunteers to make it another successful day on the river! Also, special thanks to Albany's Town Board for participating and for sponsoring the waste management disposal.
Concerned citizens of Delaware County continue to put forth a major effort in preserving and revitalizing our watersheds and rivers. None of this would be possible without you! May we continue to strive to bring the rivers back to there natural state and educate others about the importance of participating and the negative effects of Illegal Dumping.
Stay tuned for next year's date!