Minnetrista Rain Gardens
Minnetrista partnered with the Stormwater Management Department to put in lots of different stormwater Best Management Practices (BMP's) along the White River. Such BMP's installed include rain gardens, bio-swales, rock cascades and a pervious concrete filter strip alongside the White River Greenway Trail. Minnetrista has recently added another larger rain garden to the East Lawn that serves to capture stormwater runoff traveling down the watershed. Check out these beautiful BMP's in person by stopping by Minnetrista. For more info please visit www.minnetrista.net.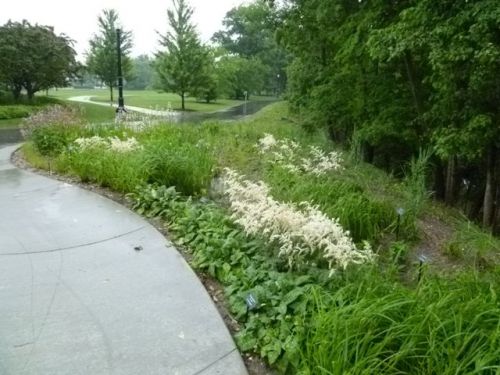 A bioswale installed along the White River Greenway capturing Stormwater Runoff from on site.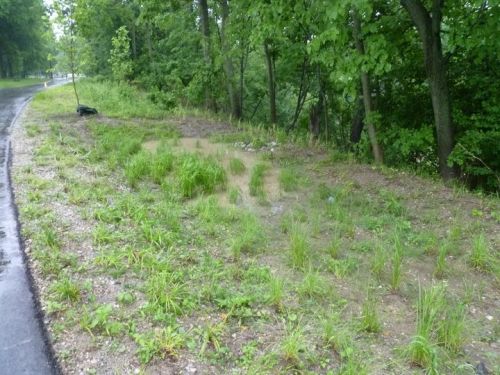 Raingarden installed at Minnetrista during a workshop with Rusty Schmidt, co-author of "Bluethumb Guide to Raingardens".