CSO 028 & Madison St. Maintenance of Traffic Update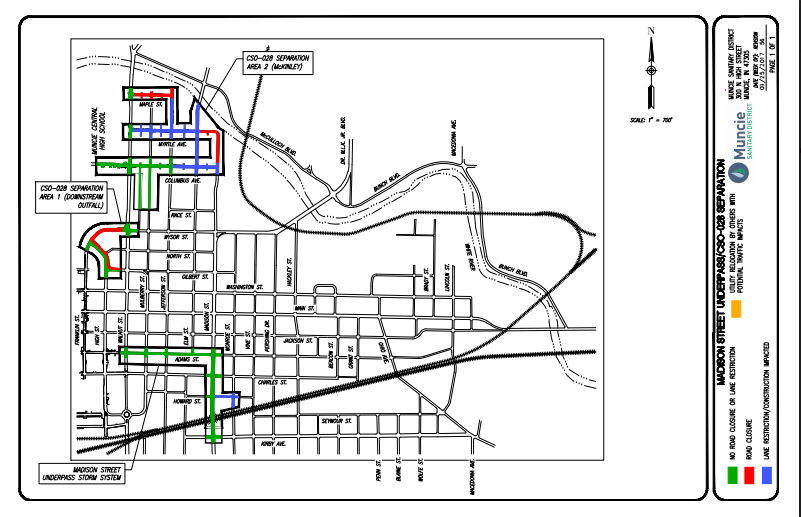 Here is a revised exhibit showing street impacts due to construction in the CSO 028 and Madison Street Underpass Storm System project areas public notification.
Work in the CSO 028 (Area 1) Project will continue near the intersection of High Street & Wysor Street next week and continue through December 2017. Wysor Street between Walnut Street and High Street will continue to be closed next week. In addition, the northbound lane of High Street will be closed near City Hall.
Work in the CSO 028 (Area 2) Project will continue in the McKinley stormwater pond area near the intersection of Myrtle Avenue and Elm Street with minimal traffic impacts. In addition, storm sewer construction will continue along Maple Street between Jefferson Street and Walnut Street.
Work at the Madison Street pump station site will continue within the fence with temporary lane restrictions on Howard Street and Monroe Street.